After You Two
URAUFFÜHRUNG
Ein tänzerischer Dialog zwischen zwei Menschen, die beide ihre Heimat verlassen haben, um ihren Traum zu verwirklichen.
Die Jahre gehen vorbei, die Träume sind in Erfüllung gegangen. Man kehrt nicht zur Heimat zurück, sondern lebt weiter in einem Land, das nicht das Eigene ist. Der Traum steht nicht mehr im Vordergrund, sondern die eigene Existenz.
Was bleibt, wird man sich zurechtfinden, Geborgenheit finden?
In diesem Duett verweben sich nicht nur die persönlichen Erfahrungen der beiden Protagonisten, sondern auch die verschiedensten Tanzstile, die beide im Laufe ihrer Tanzkarriere erlebten: Zeitgenössischer Tanz und klassisches Ballett, Steptanz und afrikanischer Tanz.
Tanz & Choreographie: Anne-Marie Warburton, Kiel & Jeffrey Sebogodi, Hamburg
So 11.6. | Teil der Veranstaltung 16-18 Uhr | Dauer ca. 26 min.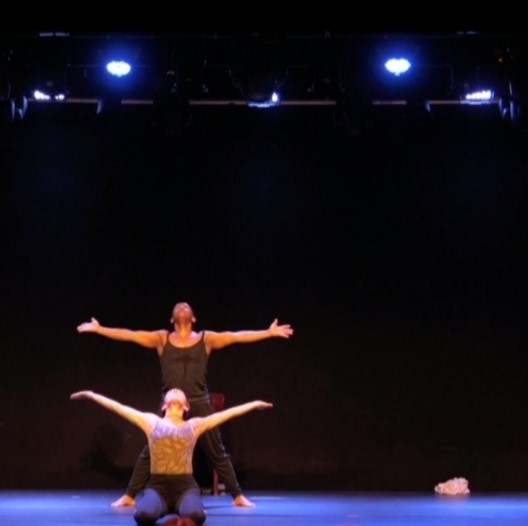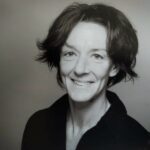 Anne-Marie Warburton
… erhielt ihre tänzerische Ausbildung in Australien. Mit 18 Jahren kam sie nach Deutschland, um unter der Leitung von Tom Schilling im Ensemble des zeitgenössischen Tanztheaters der Komischen Oper Berlin zu tanzen. 2001 führte sie ihr Weg nach Kiel, wo sie bis 2008 als Solistin des Choreografen Mario Schröder beim Ballett Kiel auf der Bühne zu sehen war. Sie arbeitet jetzt als freiberufliche Tänzerin, Performerin und Choreografin und ist seit 2018  Leitungsmitglied der Freien Tanzkompanie Kiel.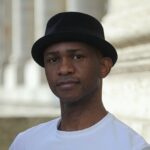 Jeffrey Sebogodi
… studierte an der Tshwane University of Technology in Südafrika und ist in der Welt des Musiktheaters zuhause.
Er tanzt, singt, choreographiert und unterrichtet sowohl in Südafrika als auch in seiner Wahlheimat Hamburg.
In seinem Repertoire sind Rollen u.a. aus "Fiddler on the Roof" (State Theatre Pretoria),  "African Footprint" und "Hairspray" (Johannesburg).
In Hamburg war er zuletzt in "Der König der Löwen"  und "Hamburg Royal Musical" zu sehen. 
After You Two
Premiere
A danced dialogue between two people who have both left their homes to make their dreams come true. 
The years have passed and the dreams have come true. One does not return to their homeland, but continues to live in a country that is not their own. The dream is no longer in the foreground instead it is the own existence. 
Is it possible to find a way around, to find security? 
This duet not only interweaves the personal experiences of the two protagonists, but also the most diverse dance styles that both experienced in the course of their dance careers: contemporary dance and classical ballet, tap dance and African dance. 

Dance & Choreography: Anne-Marie Warburton, Kiel & Jeffrey Sebogodi, Hamburg  
So 11.6. | part of the event 16-18 h | 26 min.
Anne Marie Warburton 
… studied dance in Australia. At the age of 18 she came to Germany to dance under the direction of Tom Schilling in the contemporary dance theater ensemble of the Komische Oper Berlin. In 2001 she made her way to Kiel, where she performed as a soloist with the choreographer Mario Schröder at the Kiel Ballet until 2008. She now works as a freelance dancer, performer and choreographer and has been a board member of Freie Tanzkompanie Kiel since 2018.
Jeffrey Sebogodi 
… studied at the Tshwane University of Technology in South Africa and is at home in the world of musical theater. 
He dances, sings, choreographs and teaches both in South Africa and in his chosen home Hamburg. 
His repertoire includes roles from "Fiddler on the Roof" (State Theater Pretoria), "African Footprint" and "Hairspray" (Johannesburg). 
In Hamburg he last performed in "The Lion King" and "Hamburg Royal Musical".