Der Gast
Solo aus dem neoklassischen Ballett von Nikolay Iliev.
Die Geschichte eines Komponisten, der verzweifelt auf seine Inspiration wartet und währenddessen mit seinem Alter Ego um die Oberhand ringt. Anstelle der Inspiration trifft er auf 'Das Schicksal', welches ihn vor die Wahl stellt, den Weg ins Leben oder in den Tod zu wählen. 
Choreographie und Tanz: Nikolay Iliev, Flensburg
Sa 10.6. | Teil der Abendveranstaltung 19:30-21:30 Uhr | Dauer ca. 8 min.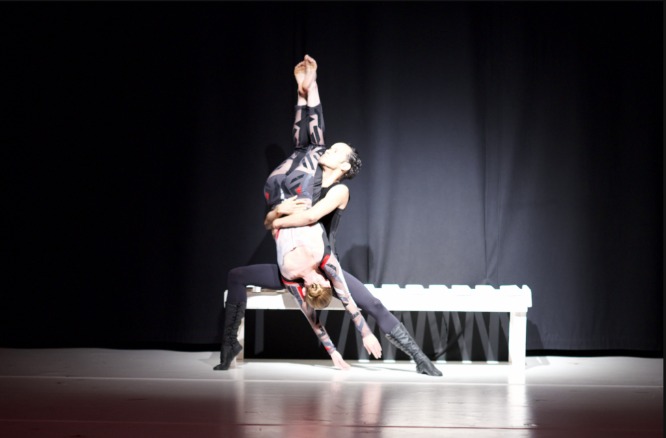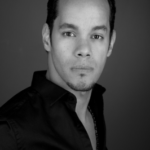 Nikolay Iliev
… ist spezialisiert auf die choreografische Entwicklung neoklassischer Bühnenstücke. Während seiner Tanzausbildung an der National Akademie für Kunst in Sofia, Bulgarien, erhielt er zahlreiche Auszeichnungen in Ballettwettbewerben weltweit, unter anderem beim Internationalen Ballettwettbewerb Seoul, Korea, wo er den Sonderpreis des Alvin Ailey American Dance Theater gewann. Während seiner Karriere tanzte Nikolay Iliev als Solotänzer in mehreren Ballettkompanien in Bulgarien, Amerika, Italien und Deutschland, wo er sich in den letzten Jahren als Choreograf und freischaffender Künstler mit eigenen Projekten etablierte. In 2020 gründetet er zusammen mit seiner Frau Tanja Probst-Iliev  das Ballett Theater ILIEV in Flensburg.
Der Gast 
Solo from the neoclassical ballet by Nikolay Iliev. 
The story of a composer who desperately awaits his inspiration while struggling with his alter ego for the upper hand. Instead of inspiration, he encounters 'Destiny', which challanges him to choose between the path to life or death. 
Choreography and dance: Nikolay Iliev, Flensburg
Sa 10.6. | part of the evening event 19:30-21:30 h | 8 min. 
Nikolay Iliev
…specializes in the choreographic development of neoclassical pieces. During his dance training at the National Academy of Arts in Sofia, Bulgaria, he received numerous awards in ballet competitions worldwide, including the Seoul International Ballet Competition, Korea, where he won the prize of the Alvin Ailey American Dance Theater. During his career Nikolay Iliev danced as a soloist in several ballet companies in Bulgaria, America, Italy and Germany, where he has established himself as a choreographer and freelance artist with his own projects in recent years. In 2020 he founded the Ballet Theater ILIEV in Flensburg together with his wife Tanja Probst-Iliev.