Beethoven 3
Ausschnitte aus dem Tanzstück 'Beethoven 3', das im November in der Kulturwerft Gollan Premiere feierte. 
Zur magischen Musik der Sinfonie 'Eroica' von Ludwig van Beethoven entwickelte die Choreographin Ulla Benninghoven Szenen, die die elementare Eindringlichkeit des Tanzes spüren lassen.
Das Sich-Anziehen und Abstoßen, Ektase und Zurücknahme, Angst, Trauer und Zärtlichkeit werden hier fulminant Ereignis. 
Choreographie: Ulla Benninghoven, TanzOrtNord, Lübeck
Tanz: 'Junges Ensemble TanzOrtNord' mit Aurora Neri, Lara Sophia Brenneisen, Xavo Mart, Edwin E. Sánchez
So 11.6. | Teil der Veranstaltung 16-18 Uhr | Dauer ca. 15 min.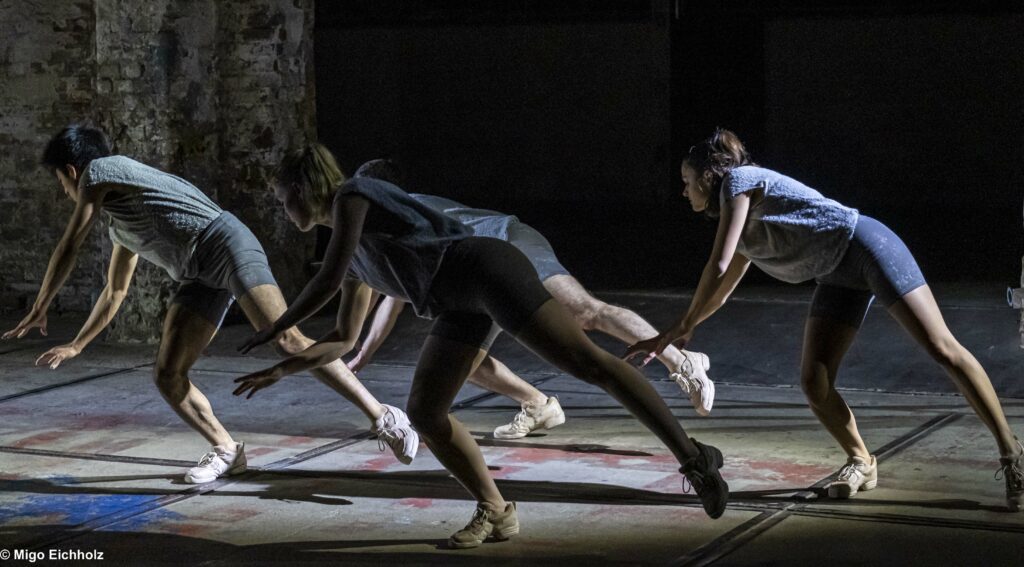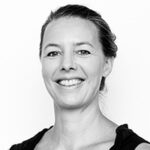 Ulla Benninghoven
… produziert und realisiert mit TanzOrtNord Tanz- und Performanceprojekte im Norden mit Schwerpunkt auf nicht-theatralen Aufführungsorten und öffentlichem Raum. Das freie Ensemble wurde 1999  gegründet und ist seit dem in der nordischen Kulturszene verortet. 
TanzOrtNord arbeitet in ständigem Austausch mit anderen Kunstsparten und entwickelt Projekte in Kollaboration mit Künstler*innen aus den Bereichen Musik, Komposition, Installation, Architektur, Schauspiel, Bildende Kunst, Performance Art, Film uvm. So entstehen neben intimen Duos auch Stücke mit großer Besetzung und bis zu 100 Mitwirkenden.
Die Auseinandersetzung mit einem Ort, die Recherche und Forschung zu dessen Geschichte, Architektur und Nutzung ist Ausgangspunkt der meisten Projekte und Impulsgeber für die Entstehung der Choreografie. Während der Probenphase öffnet TanzOrtNord den Entwicklungsprozess im öffentlichen Raum und gibt so eine niedrigschwellige Möglichkeit zu Austausch und kontroverser Diskussion.
TanzOrt-Nord ist außerdem in der Nachwuchsförderung tätig, vernetzt Künstler*innen verschiedener Sparten, ist Veranstalter des Tanzfestival Schleswig-Holstein, entwickelt im Tanzforum Lübeck Schleswig-Holsteins erstes Tanztheater-Haus für Proben, Produktion und Performance  und hat seit 2019 ein eigenes artist-in-residence Programm aufgebaut.

Beethoven 3
Excerpts of the dance piece 'Beethoven 3', which premiered in November at the Kulturwerft Gollan. 
Choreographer Ulla Benninghoven developed scenes to the music of Ludwig van Beethoven's symphony 'Eroica', which let one feel the elementary poignancy of dance. 
Attracting and repelling, ecstasy and withdrawal, fear, sadness and tenderness become phenomenal events. 
Choreography: Ulla Benninghoven, TanzOrtNord, Lübeck 
Dance: 'Junges Ensemble TanzOrtNord' with Aurora Neri, Lara Sophia Brenneisen, Xavo Mart, Edwin E. Sánchez 
Sa 10.6. | part of the event 16-18 h | 15 min.
Ulla Benninghoven
… produces dance and performance projects in northern Germany with her company "TanzOrtNord". They focus on non-theatrical performance venues and public spaces. The independent ensemble was founded in 1999 and has been part of the Nordic cultural scene ever since. 
TanzOrtNord works in constant exchange with other art disciplines and develops projects in collaboration with artists from the fields of music, composition, installation, architecture, drama, visual arts, performance art, film and much more. In addition to intimate duos they have produced pieces with up to 100 participants. 
Dealing with a place, researching its history, use and architecture is the starting point for most projects and the impetus for the creation of the choreography. During the rehearsal period TanzOrtNord opens up the development process in public space and thus provides a low-threshold opportunity for exchange and controversial discussion. 
TanzOrtNord is active in promoting young talents, connecting artists from various disciplines, organizing the Dance Festival Schleswig-Holstein, developing Schleswig-Holstein's first dance theater house for rehearsals, producing and performing in the Tanzforum Lübeck and has had its own residence program.