Variation
Klassisches Ballett
In diesem Workshop wird eine Variation des klassischen Ballett-Repertoires schrittweise erarbeitet.
Neben dem technischen Aspekt des Trainings liegt der Schwerpunkt auf tänzerischer Ausführung und emotionalem Ausdruck.
Offen für Teilnehmer mit guten Vorkenntnissen bis Fortgeschrittene. Die Teilnahme mit Spitzenschuhe ist optional.
Mit Anne-Marie Warburton, Kiel
Sa 10.6. | 17:15-18:30 Uhr
Ort: Tanzforum Lübeck (Hinter den Kirschkaten 39) | Fahrt mit dem Shuttle vom Tanzforum zum 'Schuppen 6' kann mit dem Festivalticket kostenlos gebucht werden!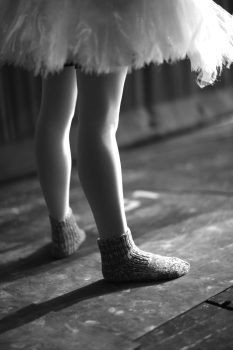 Anne-Marie Warburton
…  erhielt ihre Ausbildung an der "Royal Academy of Dance". Im Alter von 18 Jahren wurde sie als Tänzerin an die Komische Oper Berlin engagiert. 2001 kam sie nach Kiel, wo sie bis 2008 als Solistin beim Ballett Kiel unter der Leitung von Mario Schröder auf der Bühne zu sehen war. Seit 2010 ist sie freiberufliche Tanzpädagogin und Dozentin für klassichen, zeitgenössischen, modernen und Step-Tanz.  Sie arbeitet als freiberufliche Tänzerin, Performerin und Choreografin und seit 2018 Leitungsmitglied der Freien Tanzkompanie Kiel.
Variation 
Classic ballet 
In this workshop one variation of the classical ballet repertoire will be taught step by step. 
In addition to the technical aspect of the training, the focus is on dance performance and emotional expression. 
Open to participants with good previous knowledge to advanced. Participation with pointe shoes is optional. 
With Anne-Marie Warburton, Kiel 
Sa 10.6. | 17:15-18:30h 
Place: Tanzforum Lübeck (Hinter den Kirschkaten 39) | Ride with the shuttle from Tanzforum to 'Schuppen 6' can be booked for free with the festival ticket!
Anne-Marie Warburton
… received her training at the "Royal Academy of Dance". At the age of 18 she got hired as a dancer at the Komische Oper Berlin. In 2001 she came to Kiel, where she was a soloist with the Kiel Ballet under the direction of Mario Schröder until 2008. Since 2010 she has been a freelance dance teacher and lecturer for classical, contemporary, modern and tap dance. She works as a freelance dancer, performer and choreographer and has been a member of the board of the Freie Tanzkompanie Kiel since 2018.