Choreographie
Zeitgenössischer Tanz
In diesem Workshop werden gemeinsam einzelne Bewegungssequenzen erarbeitet und anschließend in energetischen Bewegungsfluss von wechselnden Formationen und Stimmungen transformiert.
Javier Báez teilt außerdem sein choreographisches Repertoire und studiert mit den Teilnehmenden einen Ausschnitt aus einer seiner Choreographien ein.
Offen für Teilnehmende aller Altersstufen. Vorkenntnisse:  Mittelstufe-Fortgeschrittene in irgendeinem Tanzstil.
Mit Javier Báez, Hamburg
Sa 10.6. | 12:15-13:45 Uhr
Ort: Tanzforum Lübeck (Hinter den Kirschkaten 39)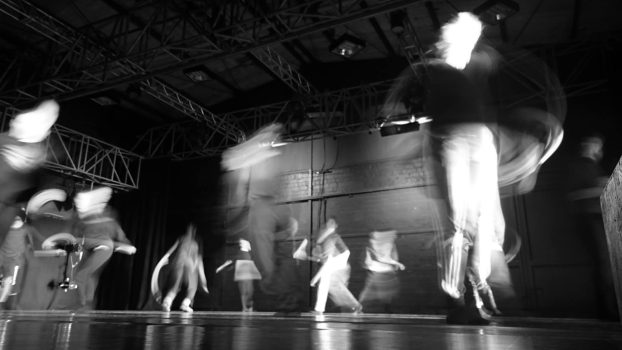 Javier Báez
… leitet die Contemporary Dance School Hamburg CDSH, wo er unter anderem auch als Choreograph tätig ist.
Er erhielt seine Ausbildung in klassischem Ballett und modernem Tanz in Mexiko und graduierte an der Schule des 'Ballet Independiente' in Mexiko Stadt. Als Tänzer arbeitete er erst mit dem Ballett Independiente in Mexiko und dann auf zahllosen Tourneen und Gastspielen im In- und Ausland. Seit vielen Jahren lebt Javier Báez nun in Norddeutschland, mit Engagements u.a. an der Staatsoper Hamburg und beim Metropol Theater Berlin. In Lübeck war er häufig auf der Bühne zu sehen, im Theater Lübeck, bei der Tanzcompagnie Lübeck und bei TanzOrtNord.
Choreography 
Contemporary dance 
In this workshop movement sequences will be taught and then transformed into an energetic flow of movement with changing formations and moods. 
Javier Báez shares his choreographic repertoire and rehearses an excerpt from one of his choreographies with the participants. 
Open to all ages. Prior knowledge: Intermediate-advanced in any dance style.
With Javier Báez, Hamburg 
Sa 10.6. | 12:15-13:45 h
Place: Tanzforum Lübeck (Hinter den Kirschkaten 39) 
Javier Báez
… is the director of the Contemporary Dance School Hamburg CDSH, where he also works as a choreographer. 
He received his classical ballet and modern dance training in Mexico and graduated from the Ballet Independiente school in Mexico City. As a dancer he first worked with the Ballet Independiente in Mexico and performed on numerous tours at home and abroad. Javier Báez has been living in northern Germany for many years now, with engagements at the Hamburgische Staatstheater and the Metropol Theater Berlin. He has often performed in Lübeck. With the Theater Lübeck, with the Tanzcomapgnie Lübeck and with TanzOrtNord.